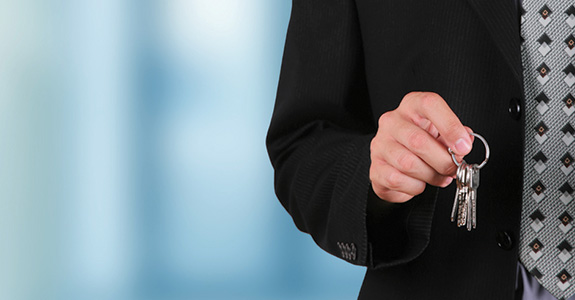 When you own a business or your company holds office space in a commercial complex, the security of that space is of the utmost importance. Whether you're moving into a space for the first time, dealing with the aftermath of a break-in or just need to install or change your locks, you need dependable commercial and safe services in Austin, TX to handle the job. Here are some of the services Allstar Lock & Key provides to our commercial customers:
Locks and deadbolts in offices and stores: For new business owners, having safe and secure locks in place is a key aspect of holding on to their investment. Our team provides expert installation of new locks and deadbolts for commercial customers in office buildings, shopping centers and more.
New keying for high-security systems: In the event that you've locked yourself out of your office, store or other business, Allstar Lock & Key can not only let you back in, but will also change the keys in your doors to ensure that anyone who finds your lost keys won't be able to get into your business' space.
Professional safe-opening services and installation: Banks, retail stores and any other businesses that need to have a safe on their premises are in luck: Allstar Lock & Key handles safe installations. We'll make sure your safe is properly secured, and if at any point you need help accessing it, you know whom to call. Need help getting an already-installed one open? Our safe-opening services are available at any time.
Advanced access control systems (PIN and code entry): Electronic keypads and other advanced key technology is another aspect of our business. We can assist with lockouts, programming and troubleshooting any issues you may be having with your PIN or code-based access control systems.
Your business depends on the knowledge that your office space, merchandise and equipment are safe and secure. Contact us at Allstar Lock & Key at 512-323-5135 to take advantage of the full range of safe services, key extraction, lockout services, lock installation in Austin, TX.